Are online casinos rigged? What to look out for
The internet can sometimes seem as risky and lawless as the wild west. Every day new online casinos appear and disappear from the web, and there are stories everywhere of scams, rigged slots and downright illicit criminal behaviour, with short-lived websites running on pirated software from unrestricted locations. After a bout of bad luck on online slots or cards, the anonymity and artificiality of internet gaming may have left you asking "are casinos rigged"? The answer to that question is "usually not"; rigged casinos can be easily spotted if you know the warning signs. Here we break down how to spot a rigged casino and how to avoid any casino scams.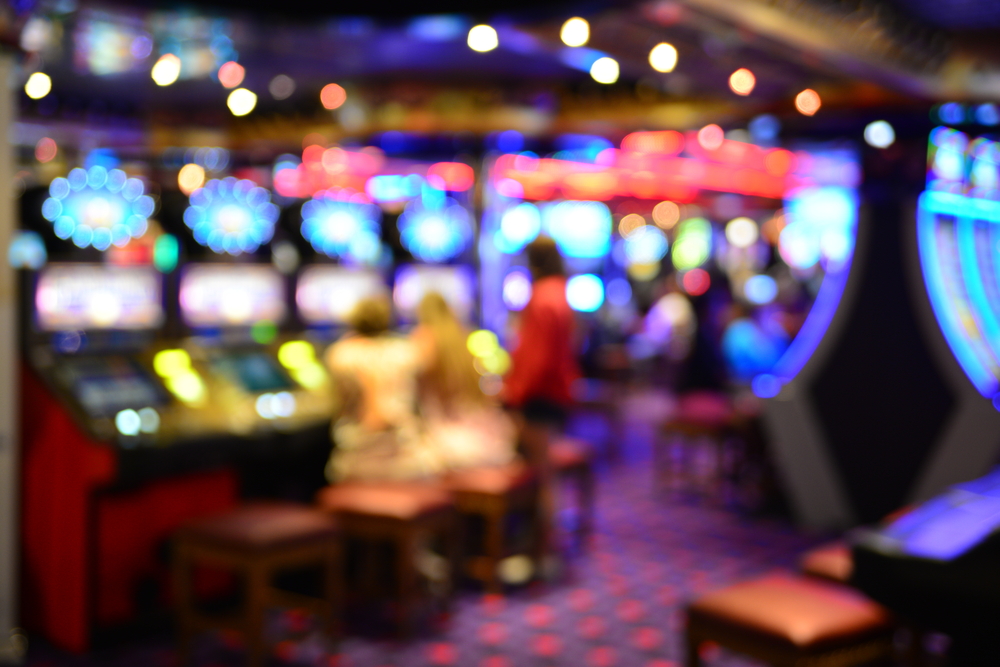 Rigged Casinos
Rigged casinos unfortunately do exist. Unlike the fine print on a games site or the inherent long-term house advantage that an online casino inevitably has over the gamer (the payout is lower than the real odds), rigged casinos actively look to rip-off customers through fraudulent activities. This can include anything from fixing software algorithms to lying about the payout percentage. Such casinos often have glitzy and impressive visual aesthetics, used as a means of alluring and assuring customers of their legitimacy. What's more, their website's graphics and software are often stolen from genuine gambling sites, making them pirated and unpredictable. The good news is that if you are gambling through a large, reputable and regulated online casino, the chances of it being rigged are very slim. After all, fraudulent activity in the UK will lead straight to their license being revoked and bad publicity. As with any gambling activity, looking for a guaranteed mark of government regulation and registration is usually enough to guarantee your safety. In some rare cases, legitimate companies have been found to be fraudulent in some way, but these cases are very rare indeed.
Spotting a Rigged Casino
The first mark of a rigged casino is its lack of certification, its "newness" and its location of operation. Red flags should be raised immediately if such information is being withheld or is unverifiable. If a license is visible, check if this clicks through to an actual regulatory body. When gambling online in the UK, sticking to the known gambling websites will prevent you falling fowl of fraud. All reputable online gambling sites require a license to operate. Nevertheless, most websites operate from small island nations or jurisdictions — like Gibraltar and Malta — for tax and legal reasons. Although this may sound like a red flag, they still require licensing from UK and local authorities (such as the Malta Gaming Authority), meaning that they can safely be safely legitimate. You should also look out for the following:
Operational SoftwareGambling software is big business. Many legal gambling websites purchase the rights to use reputable software from a small handful of designers. The most prevalent casino software makers tend to be fairer and more secure, therefore alleviating any risk of rigging. Some prevalent software brands include NetEnt and Microgaming.
ReputationPositive review sites can be a mixed bag, but generally if you find a website with a good reputation and positive testimonials with verified users, then this is a good sign.
Deposit OptionsIf an online casino offers a variety of depositing options — including via multiple card types, Paypal, Neteller and more — they are most likely honest. If a casino asks for cash, walk away.
Independent Testing & Official RegulationJust as legal and judicial authorities offer regulation, so too do independent testers.You can look out for feedback from watchdogs such as eCOGRA(eCommerce Online Gaming regulation and Assurance) or the UK government-led CMA (Competition and Markets Authority). You can look out for private audits which test the random number generator's ("RNG") of an online slots process, giving you a realistic figure on odds. Honest website will allow such data to be made public and publishable, and most do. UK casinos frequently opt to have their payouts certified by the Gaming Laboratories International (GLI).
So, are online casinos rigged?
The bottom line is that online casinos are businesses designed to accrue as much profit as possible. As such, online slots and cards inevitably generate a heavy income for their online casinos, largely eliminating the need to cheat. Although there are known cases of rigged casinos in history, by sticking with government regulated and independently verified known online casinos, you will not come across any rigged gaming.